Puppies Available
WHIPPETS
We are all puppied out as we had a busy 2020 with litters from Sunny, Shelby and Ava and then in 2021 from Sandy and Nivea.
Our youngsters, Rosie, Lexie and Molly aren't old enough so they will possibly have a litter late 2022.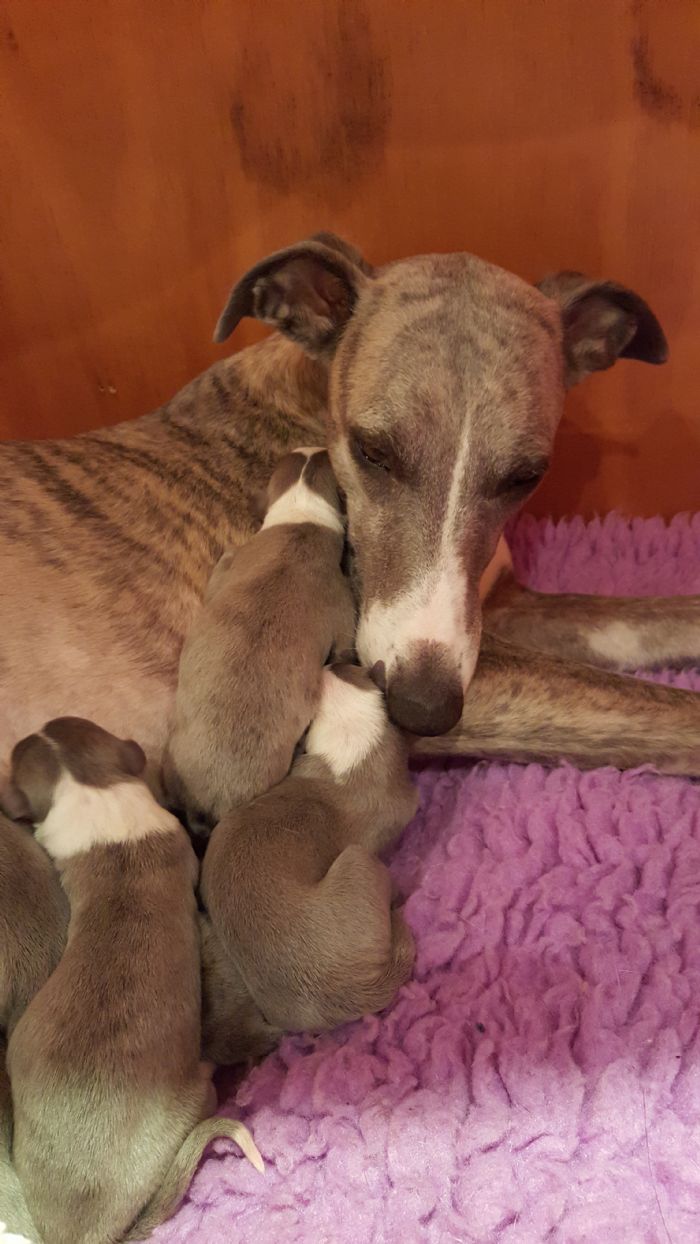 Occasionally, we have adult dogs that we no longer show that are looking for a special forever home. We do prefer any young adults to go to a home where there is another dog.
RR's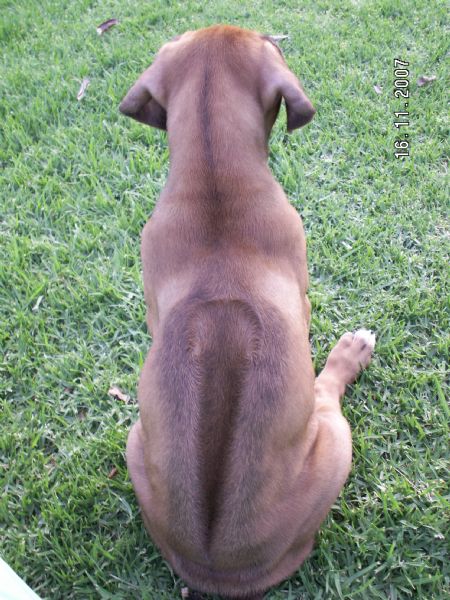 Ridgebacks were our first love, and after 42 years, we no longer breed them. Whippets are now our main focus and we generally have a whippet litter every 2 years.
We take breeding very seriously, attending whippet shows throughout Australia (and occasionally overseas) proudly showcasing our dogs, comparing them to others and searching for potential mates with the view to produce quality whippets. Our first aim is to breed happy and healthy dogs that will make wonderful family companions. We appreciate that the majority of enquiries we receive are for a pet puppy and not everyone wants to show their dog, however, for us, we still strive to produce great looking dogs according to the breed standard with fantastic character regardless of whether they are for companions or destined for a show/breeding home. Visit us and meet 4 generations in our home or check out the ancestors on The Whippet Archives.
All our puppies are sold registered with Dog NSW, microchipped, vaccinated, wormed and vet checked. A comprehensive information booklet is provided along with a Royal Canin puppy pack (with food), 6 weeks pet insurance, a sighthound lead and collar, toys and other goodies and most importantly, after sales service with interest and support for the lifetime of our dogs.
We are happy to sell to unit and townhouse dwellers and explain how best to manage toileting routines for a new puppy in such environments.
All litters are whelped and reared inside the home for the first few weeks. All our dogs run together and all puppies are introduced to the adult dogs. We believe our puppies are well socialised, happy, outgoing, and most importantly, healthy.
We don't condone inbreeding, and occasionally linebreed but never inbreed. We tend to breed type to type and look for males that will compliment our girls.
Luckily, Whippets are pretty healthy and there are no required health checks. Our adult dogs are cardiac screened and certified clear by Dr Rita Singh from SASH, Nth Ryde or Dr Nick Beijerink from Sydney Uni. Eye testing is carried out by opthamolgist, Dr Bruce Robertson. At 6 week vet visit for first vaccination, our vets check temperature, patellas (knees), eyes, ears, mouth and heart. When we have a litter with a lot of white and the pied gene, we carry out BAER testing to check for deafness. However, just like us, there are never guarantees that any dog won't develop some disease, but we attempt to avoid any inherited congenital disease so that when you take your puppy, it's as healthy as it possibly can be.
We don't ask for deposits nor believe in contracts of sale for our puppies but we do expect our buyers to love any puppy purchased from us.
PLEASE DO NOT RING US AND REQUEST A SPECIFIC COLOUR!
Ordering a puppy is not like ordering a car or kitchen applicance where you can select colours. Whilst we all may have a preference, genetics control the colour and markings and all colours and markings (except merle) are acceptance in the the Breed Standard. A black or blue will not be any healthier or prettier than a fawn or red brindle etc. In fact, alopaecia (hair loss) is well documented in matings of blue to blue. Look for health and character first.
Unfortunately, circumstances change in peoples' lives so our condition of sale is that if at any time an owner can no longer keep a dog bred by us, that we be contacted so we can assist with rehoming and keep our records up to date.
Not all buyers are able to visit, so for our intrastate, interstate and overseas buyers, we have a puppy cam set up over the whelping box so new owners can follow the development of the litter. Puppy buyers are added to our Facebook Litters group where regular updates, videos and pictures are posted. Our Facebook group is only for purchasers of our puppies where regular updates and pictures are posted of our litters, general information and owners can ask questions and post pictures of their Ridgesetter dogs.

Interested buyers are welcome to come and meet our dogs (but don't wear your best clothes as our whippets love nothing better than to sit your lap for a cuddle.
Contact Details
Toni & John Comerford
Douglas Park (near Camden), NSW, Australia
Phone : 61 2 46 309100 / 0431220815
Email :
[email protected]