Puppies Available
SEE BELOW FOR DETAILS ON CURRENT WHIPPET LITTER;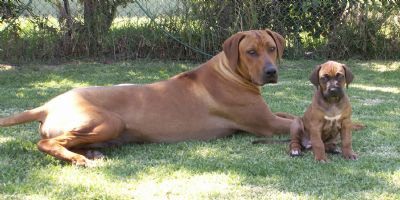 Ridgebacks were our first love, but no longer breed them. As we own several Whippets, we generally have a whippet litter each year.
All our puppies are sold registered with Dog NSW, microchipped, vaccinated wormed and vet checked. Pet puppies will be sold on the LIMIT register, which means they are not suitable for showing and/or breeding. A comprehensive information booklet is provided along with some food and a puppy pack, a toy and most importantly, after sales service with interest and support for the lifetime of our dogs.
All litters are whelped and reared inside the home for the first few weeks. All our dogs (3 breeds) run together and all puppies are introduced to the adult dogs. We believe our puppies are well socialised, happy, outgoing, and most importantly, healthy.
We don't condone inbreeding, and only occasionally linebreed and never closely. We tend to breed type to type and look for males that will compliment our girls.
Our first aim is to breed happy and healthy dogs that will make wonderful family companions. We appreciate that the majority of enquiries we receive are for a pet puppy and not everyone wants to show their dog, however, for us, we still strive to produce great looking dogs with fantastic character regardless of whether they are for companions or destined for a show/breeding home .
Luckily, Whippets are pretty healthy and there are no required health checks, RR's are a little different. Our adult RR's are hip and elbow scored prior to breeding and we are very proud of our scores. Whilst no-one is infallible, with 40 years experience with RR's, we are confident in our ability to detect Dermoid Sinus in RR puppies - both cervical and caudal - so our puppy buyers should never experience a problem. We also have our RR puppies checked by vets who are competent in detection of the disease and when we sell our RR's, we educate owners Dermoid Sinus. We don't support the euthanasia of ridgeless puppies as we believe these puppies are just as important to us for understanding the growth, type and health of dogs within a litter and how it impacts our breeding program.
We don't issue contracts of sale for our puppies but we do expect our buyers to love any puppy purchased from us. Unfortunately, circumstances change in peoples' lives so our condition of sale is that if at any time an owner can no longer keep a dog bred by us, that we be contacted so we can assist with rehousing and keep our records up to date.
Not all buyers are able to visit, so for our intrastate, interstate and overseas buyers, we send regular updates with pictures and where possible, mpegs of the litter so that the can follow the development of the litter.

Interested buyers are welcome to come and meet our dogs (but don't wear your best clothes as our whippets love nothing better than to sit your lap for a cuddle and our RR's love to lean against you. : D
WHIPPETS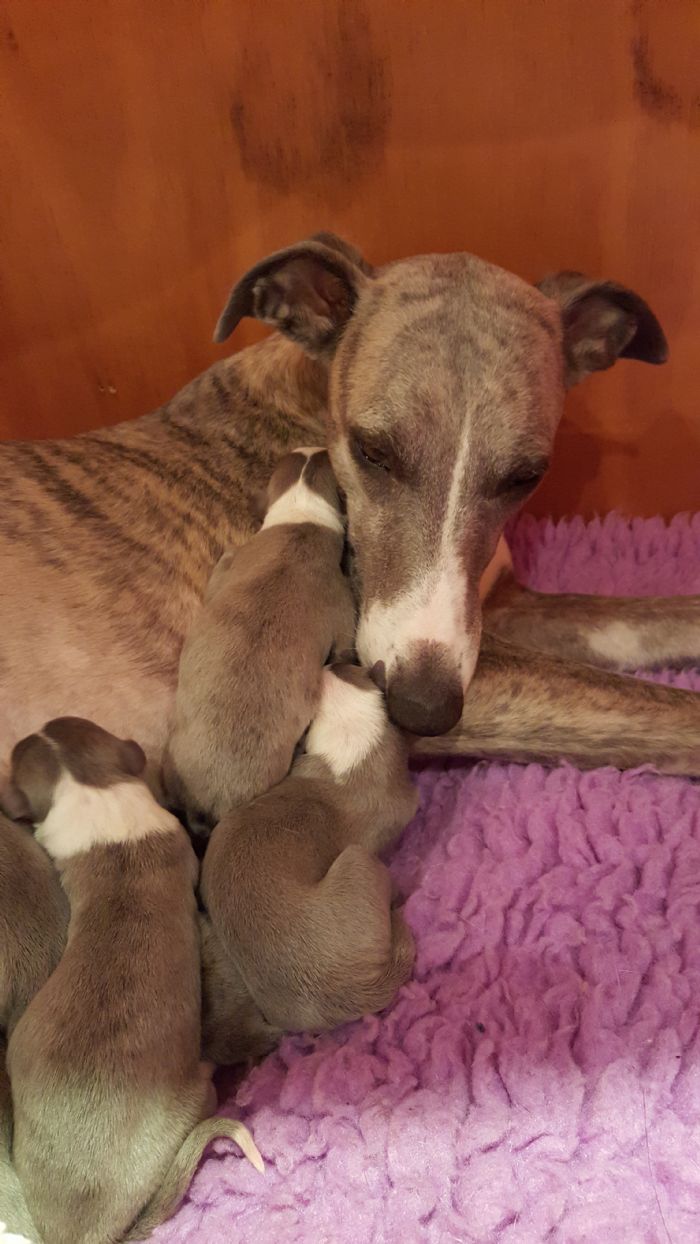 Currently at home is a litter from CLOUDY and JIMMY. 3 girls and 2 boys - all shades of brindle.
They are as usual from Cloudy, very sweet and cuddly and a delight to live with.
Puppies were born 10 July and will be ready for their new homes early August 2017.
Our next litter will be from RAIN and BENTLEY - due early August 2017.
RR's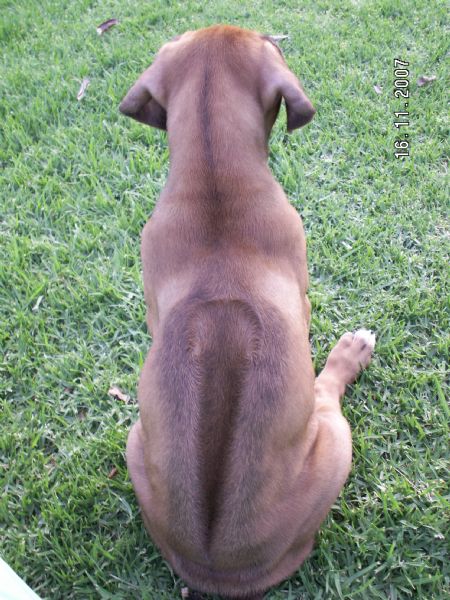 We are not planning any more RR litters.
Contact Details
Toni & John Comerford
Douglas Park (near Camden), NSW, Australia
Phone : 61 2 46 309100 / 0431220815
Email :
[email protected]