Judging Details
We love dogs and enjoy learning about the history, function and characteristics of different breeds. We believe that judging is a privilege and for us, is a way of having close contact with many breeds. We are both licenced ANKC (Australian National Kennel Council) All Breeds judges to award challenges (tickets) for all breeds.

We are both ANKC accredited assessors and ring stewards and John has for several years, been a steward at Sydney Royal.
John has often assisted with training of aspirants for the Hound group and has for several years now, been an Assistant Co-ordinator for the Hound Group Trainee Judges. John is now a Committee Member of Dogs NSW Judges' Training Committee, and Toni has stepped into the role of Co-ordinator for the Hound Group from 2017.

Both have judged in all states in Australia. Overseas countries we have judged in are:
GERMANY 2008 Donnaueschingen & RR Championship Show (Toni)
FRANCE in 2009 and 2011 all breeds shows (Toni & John) Thrilled that the Beagle went BIS.
NEW ZEALAND Curtain Raiser Show prior to the Tux National in New Zealand in 2009 (Toni) plus several all breed appoints in NZ for both Toni & John.
In 2011, John judged Irish Wolfhounds at the WORLD DOG SHOW, PARIS, FRANCE and RR bitches and BIS at The French Rhodesian Ridgeback Specialty plus an appointment at an all breeds show in Fance.
Both judged in JAPAN in February 2013 and were thrilled with our choices which went on to win King and Queen in Show!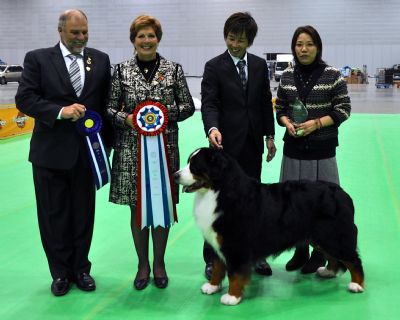 In March 2014, we judged in SOUTH AFRICA.
November 2014 John judged in Moscow, RUSSIA.
May 2015 John judged in Tianjin, CHINA and again later that year in China.
May 2016 - Marlborough KC in the south island in NEW ZEALAND.
For a detailed list of the breeds in Australia divided by group, please refer to the ANKC site which can be accessed through our Friends and Links page.
Contact Details
Toni & John Comerford
Douglas Park (near Camden), NSW, Australia
Phone : 61 2 46 309100 / 0431220815
Email :
[email protected]